---
What do you think of when you hear the word acupuncture?
For Brooke, it's healing and energizing and for Andrea, it's a boatload of questions. As Gold Ivy explores Mental Health Awareness in this month of May, they decided to bring in the founder and owner of EastWest Acupuncture, Nikki Vanecek, to answer all their questions. Nikki provides an overview of Chinese Medicine, the benefits and misconceptions of different practices, her collaborative approach to wellness, how acupuncture has changed the lives of countless people, and so much more.
---
Introducing…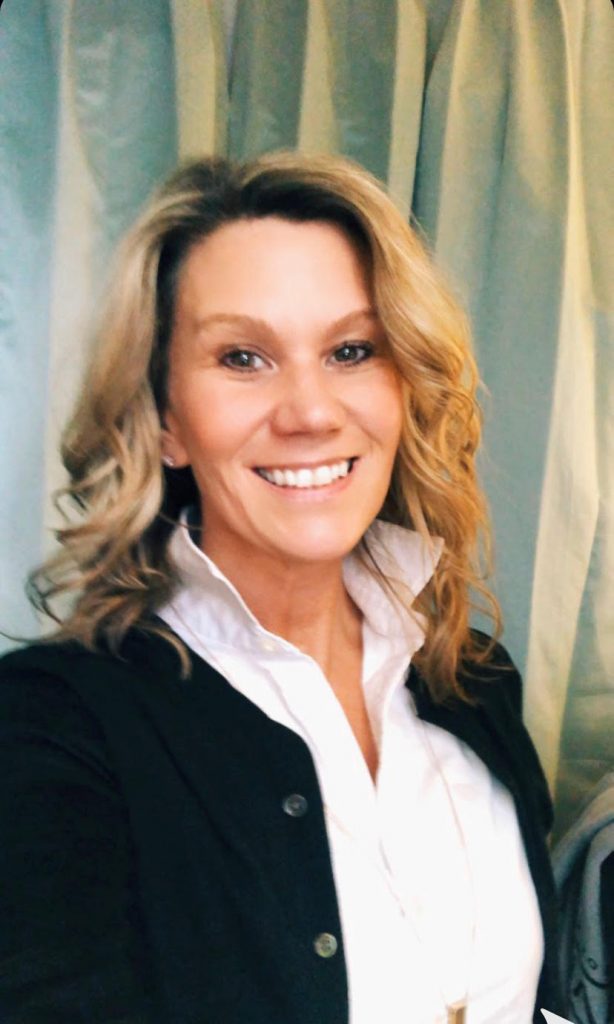 Nikki Vanecek
L.Ac., M.Ac.O.M., Dipl. Ac. (NCCAOM)
Founder, Owner, and Provider – TCM EastWest Acupuncture Clinic
Acupuncturist for the Minnesota Twins
Professional
Nikki Vanecek is Nationally Board Certified in Acupuncture and licensed to practice in the state of Minnesota. She holds a bachelor's degree in Health Sciences and a master's degree in Traditional Chinese Medicine from Northwestern Health Sciences University.
In addition to her training and education in the United States, Nikki studied at Tianjin Medical University, a top ranked medical college, in Tianjin China. She completed intensive training in the areas of acute and chronic pain and neurological conditions such as headaches, migraines, neuropathy and stroke recovery.
Personal
Nikki grew up in the Lake Minnetonka area and became interested in practicing Traditional Chinese Medicine (TCM) after struggling with severe shoulder pain for more than three years. After trying several unsuccessful types of treatments: physical therapy, chiropractic adjustments and steroid injections, Nikki final found relief with acupuncture. Her relief from pain was so complete and transformative Nikki became passionate about the study of acupuncture and herbal medicine.
Philosophy
Passionate about supporting the lake area community, Nikki uses her more than 10 years of clinical experience and knowledge to educate and inspire others to lead healthy, stress-free lives. Whether speaking to high school students, conducting cosponsored acupuncture seminars or collaborating with western medical professionals, Nikki strives to provide exceptional care.
Based on her personal experience and love for Traditional Chinese Medicine, Nikki's mission is to help her patients live life to the fullest.
Check out EastWest Acupuncture (located in Excelsior, MN)-
Youtube- EastWest Acupuncture
Instagram- @east_west_acupuncutre
Facebook- EastWest Acupuncture
TikTok- @eastwestacu & @kerrytheacupuncturist
---
Episode Highlights –
After suffering from shoulder pain for years and desperate for relief, Nikki Vanecek stumbled upon a new form of medicine that little did she know would change her world. She had tried chiropractic, physical therapy, cortisone shots, a countless other methods for her pain, but it wasn't until a friend recommended acupuncture that she found relief and her calling.
What started as wanting to be an ER doctor and suffering from shoulder pain herself, turned into a doctorate program at Northwestern for Chinese Medicine for Nikki. She couldn't believe the relief acupuncture gave her and knew there was something special in Chinese Medicine that she needed to share with the rest of the world. She went into her doctorate program blindly, taking a leap of faith studying eastern and western medicine. A few years later she passed her medical boards and eventually opened her own acupuncture clinic in Excelsior Minnesota, EastWest Acupuncture. Her main goal is to bridge the gap between eastern and western medicine to help provide the best care possible.
What is Chinese Medicine?
Chinese medicine has an umbrella of different techniques under it. Acupuncture, cupping, herbal medicine, gua sha (jade stone used to help release the facia), and food therapy all fall under the Chinese Medicine umbrella. In Chinese Medicine the tongue is used as a diagnostic measure as well as every aspect of a person and the symptoms they're experiencing. There is no one size fits all when it comes to healing in Chinese Medicine. It is believed that the root cause must be fixed, not just the symptom. Chinese Medicine aims at treating the individual, not solely the condition.
How does acupuncture work?
In Chinese Medicine it is believed that the body is made up of 14 different meridians or pathways for which the body communicates internally. Nikki explained to us that meridians are like a highway system and each meridian governs over specific organs and neurological functions. Our meridians are in charge of the time of day, seasons, taste, smell, emotions, just to name a few. Anything that can impact our body physically or environmentally affects our meridians and how our body communicates and functions. When we have an illness or an injury, it causes a "traffic jam" in a meridian that then causes symptoms that we feel within our body. Nikki gave the example of sleep – if you wake up from 1am-3am, the current in your body isn't moving to keep you asleep, that specific meridian that governs sleep production is off.
Acupuncture works to control the "chi" or current of the body. Nikki furthered explained that our body is 70% water and we need to make sure the current stays in flow. When the current is disrupted, the meridian will produce a symptom (a signal that something's not quite right). With acupuncture, needles are placed in acupoints to help redirect the current and fix the "traffic jams". They work to reroute the traffic and change the signals our brain is sending. A study done a few years back, proved with an MRI that it takes 28 minutes for the chi (or current) in our body to circulate. It showed that after 28 minutes of acupuncture the brain released natural opioids to reduce pain.
Herbs can be used to strengthen meridians as well as ear beads that push on acupressure points to stimulate areas of the brain that govern different things like digestions, sleep, etc.
Nikki's Favorite Misconceptions of Chinese Medicine
"Did you go to school for this?"
"Does this work?" – Nikki's 11 years of clinical experience, countless successes and the 4,000 years of history behind Chinese Medicine point to yes.
"Is this voodoo?" – No it's science.
"Omg I feel so good. This is like magic!" – Actually it's your body working like it's supposed to.
"I really believe in it" – It's not religion it's medicine, but that's great! I believe in you too – Nikki
It is in these misconceptions that Nikki has learned how to have the hard conversations to help provide what the patient may need most- a listening ear and to tell them their symptoms make sense. Through Chinese Medicine she can help them makes sense as to why they're feeling the way they are and that there's a solution.
So how do you know if it's working? Nikki explained that everyone is different and it take a different amount of time for each individual to respond to acupuncture. It is dependent on the person and their case.
What Nikki loves about having her own private practice is that she gets to take the time with patients that most don't get when they see their doctor. Most doctors and physician assistants are allotted 5-7 minutes with a patient. At EastWest Acupuncture Nikki takes the time with each and every patient to talk about it all – sleep, digestion, stress, mental health- all the aspects that makes us who we are. We try and understand everything about a person, Nikki explained to us. And Brooke can attest to this!
Recent Success Stories
In 3 months, Nikki helped 8 women get pregnant.
One of the women was pregnant after seeing Nikki for 4 weeks… after 5 years of trying.
Patient calls it her "Spa Day"
Constipated 2 year old- tuning forks on acupuncture points did the trick!
What to expect at EastWest Acupuncture
First Appointment – Health history, acupuncture and if there's any aches/pain, cupping. Cupping is done to help release tension from your spine. If there's any restriction from muscles around the spine, the nerves aren't able to send the signals they need to. Cupping works by opening up the fascia, helping the muscle gets better blood flow, Nikki explained.
Second appointment- Talk more and do the same treatment. Nikki explained that it's a second chance to meet and tell your story. Typically the first appointment patients are nervous, anxious and can't fully relax. Nikki finds that the second appointment patients tend to open up more and understand that it's going to get better each time.
Nikki recommends seeing new patients a couple times a week for the first few weeks and then spacing out treatments. She explained that she likes to check in and reassess after about every 10 sessions. If you're not seeing progress, Nikki is there to work with you to figure out what you need and the best next step for you. She collaborates with many different doctors and practicers. She believes that we are complex creatures living in a complex world, that it's normal to need help, and that help looks different for everyone.
You can expect professional, compassionate and thorough care at EastWest Acupuncture.
They meet you where you're at. If needles aren't for you, try herbal teas or cupping!
Private sessions – 60 min in a room OR community style acupuncture with lounge chairs- 30 min treatments for $35
Different payment plans/options- flexible options because money shouldn't be a reason you don't seek care
They offer a sampler pack so you can get a little taste of everything!
Pain is not normal. There are things we can do. Your body can recover and heal. Life can be full of joy, happiness and sleep. – Nikki Vanecek
---
IVY UNLEASHED
Tune in to hear Andrea and Brooke rolling with laughter as Nikki adds humor to the conversation that taps into acupuncture and how it can redirect the current of our lives.
Behind-the-Scenes Video
---
3 Gold Stars
Try acupuncture.
Make sure you're getting quality sleep – if you're not, seek resources to help (Episode 17 of Ivy Unleashed).
Move your body at least 3 times a week for at least 30 minutes each time.
Ivy Reflection

s
Check in with yourself- how have you been feeling lately? If you're experiencing any symptoms, what messages could your body be trying to tell you?
What steps could you take to improve how you're feeling?
What would an ideal state of being look like for you in this season of life?
Piece of Gold
---
Resources–
Belleruth Naparstek Guided Meditations-
---
We thank you for joining us in the fearless pursuit of self-discovery and growth and hope that you transform our lessons into your gold.
Listen to your truth and go chase your gold.
– Gold Ivy Health Co.